hunova is the first robotic system for the rehabilitation and functional assessment of the lower limb and trunk motor system, allowing orthopedic, neurological, geriatric and sports medicine practitioners to assess and treat patients with both neurological conditions and injuries.
hunova is a robotic medical device that has assessed and treated more than 15,000 patients worldwide. hunova allows physiotherapists to customize treatment and vary the exercises proposed, involving different regions of the body (hip, ankle, trunk) in rehabilitation settings. This enables an authentic interaction between hunova and the patient that, from a functional recovery perspective, optimizes passive mobilization exercises and neuromotor and proprioceptive recovery.
Movendo Technology has already installed more than 130 robots worldwide, with over 70 units in Italy, and more than 20 in Germany and the United States, followed by Spain, France, Middle East, Canada and Greece.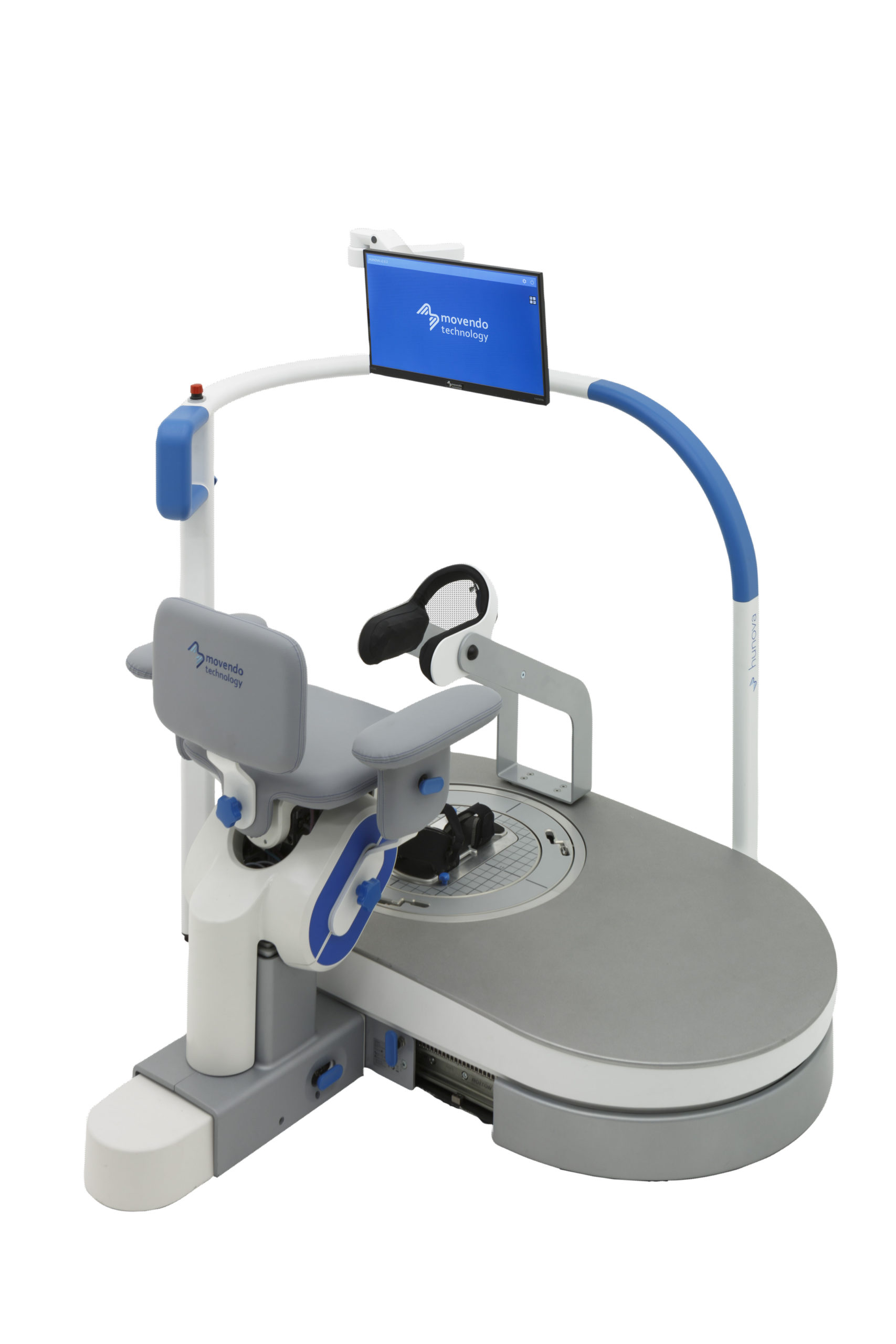 huno provides patient assessment and a rehabilitation pathway for the trunk, hip, knee and ankle.
A new concept of rehabilitation featuring dynamic and interactive gaming-based exercises for improved patient stimulation and engagement, developed specifically for the orthopedic and sports rehabilitation settings.
huno allows therapists to carry out complete rehabilitation in various areas, with a modular approach permitting them to upgrade from huno to huno S by adding the robotic seat.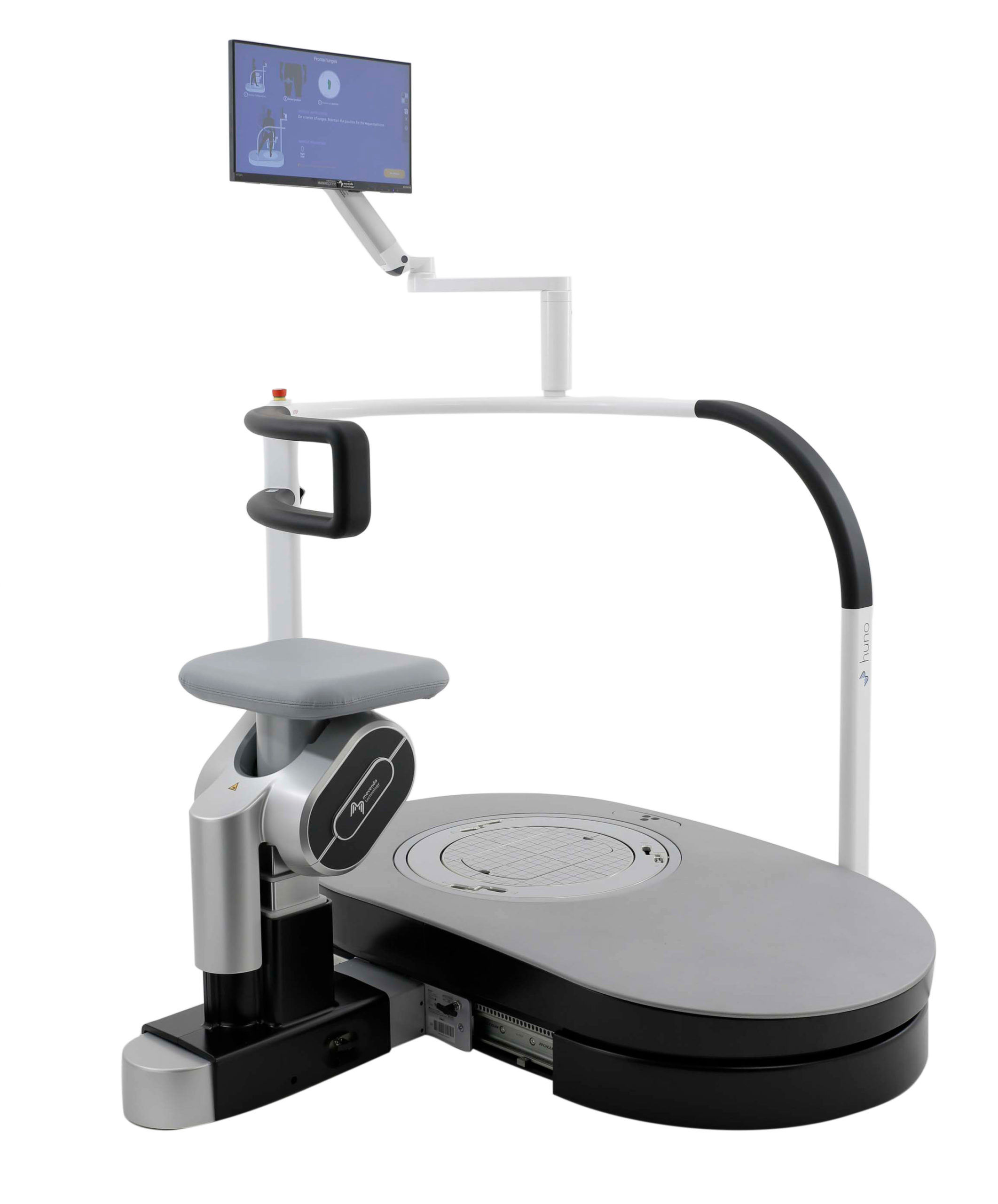 Predictive, rehabilitative, functional
In the biomedical field, Movendo Technology has a sound reputation for applying state-of-the-art robotic technology. Since its establishment, it has exploited this know-how to develop customized rehabilitation solutions in order to offer therapists and patients targeted rehabilitation programs for the functional recovery of neuromotor skills.
Discover where you can find our solutions and products in the specialist partner facility closest to you.