Intuitive, user-friendly robotic support for physiotherapists

Robotic rehabilitation system
huno is a robotic device for the rehabilitation and sensorimotor assessment of the lower limbs and trunk and allows users to perform assessments and exercises in both standing position, with bipodalic or monopodalic support for precise weight-bearing control, and sitting position.

huno is a modular robotic solution that is ideal for those with limited experience in robotic rehabilitation and can be integrated with further accessories, exercises and assessments, to expanding the rehabilitation paths in different settings, to provide the facility with a progressively more complete system.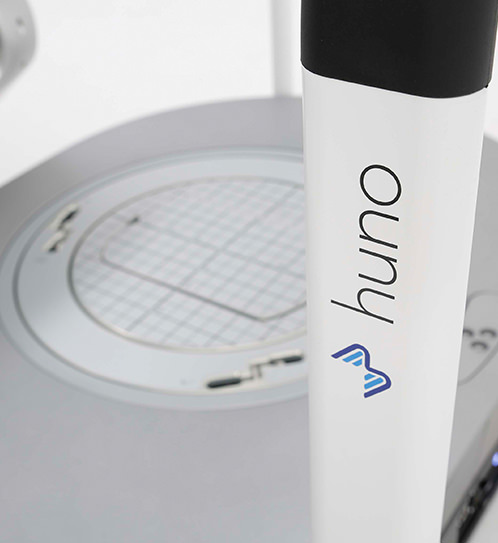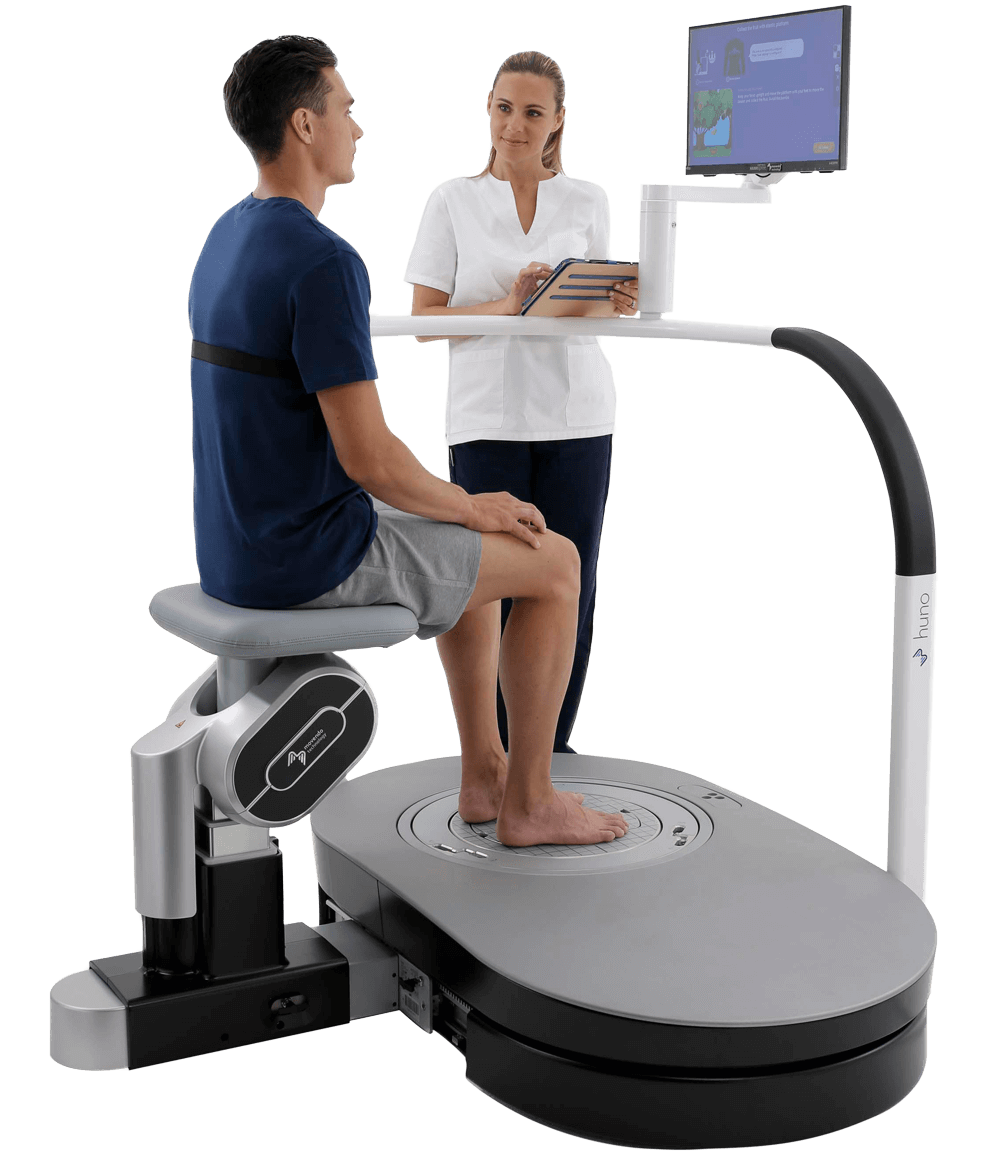 The different configurations of huno system
huno provides patient assessment and a rehabilitation pathway for the trunk, hip, knee and ankle.

A new concept of rehabilitation featuring dynamic and interactive gaming-based exercises for improved patient stimulation and engagement, developed specifically for the orthopedic and sports rehabilitation settings.
huno allows practitioners to focus on the orthopedic treatment of the trunk, hip, knee and ankle. The use of a mechatronic platform and position and force sensors allow to tailor treatment to the specific characteristics of the individual patient and offer superior quality through selective, targeted and efficacious intervention.
TRUNK: Low back pain, Back related pathologies, Lumbar stabilization, Spinal surgery, Vertebral fracture
HIP: Prosthesis, Fracture, Tendinopathy
KNEE: ACL reconstruction, Prosthesis, Tibial plateaus fracture, Cruciate ligament distortion, Meniscopathy, Meniscectomy, Patellofemoral syndrome
ANKLE: Distortion, Prosthesis, Achilles tendon rupture, Arthroscopy, Achilles tendinopathy
TOTAL BODY: Dizzy pathologies, Elongation, Contracture, Muscle tearing
*(Treatments are to be provided in a non-acute stage of the condition)
huno incorporates assessment and rehabilitation into a single pathway that monitors improvements during therapy in real time.
huno measures biomechanical parameters directly from the person and suggests rehabilitation or training pathways with personalized demands suited to the assessed level of functional recovery. In sport, functional index calculation and performance comparisons against reference ranges allow practitioners to identify an individual's deficient areas, and huno subsequently uses this analysis as a basis to suggest the most suitable, customized path to enhance performance.
Effective rehabilitation starting from the acute phase
huno implements the fast track rehabilitation pathway concept, in that it makes it possible to start the rehabilitation pathway sooner after an injury or surgery (ACL, meniscectomy, lower limb fracture, hip/knee/ankle replacement, Achilles tendon disorders, ankle sprains, etc.) to promote faster functional recovery.
Customized rehabilitation
huno allows to accurately and easily select the treatment difficulty level and adapt it to the patient's abilities. The personalized rehabilitation involves the use of approximately 150 exercises developed in accordance with the international guidelines of the American Physical Therapy Association (APTA).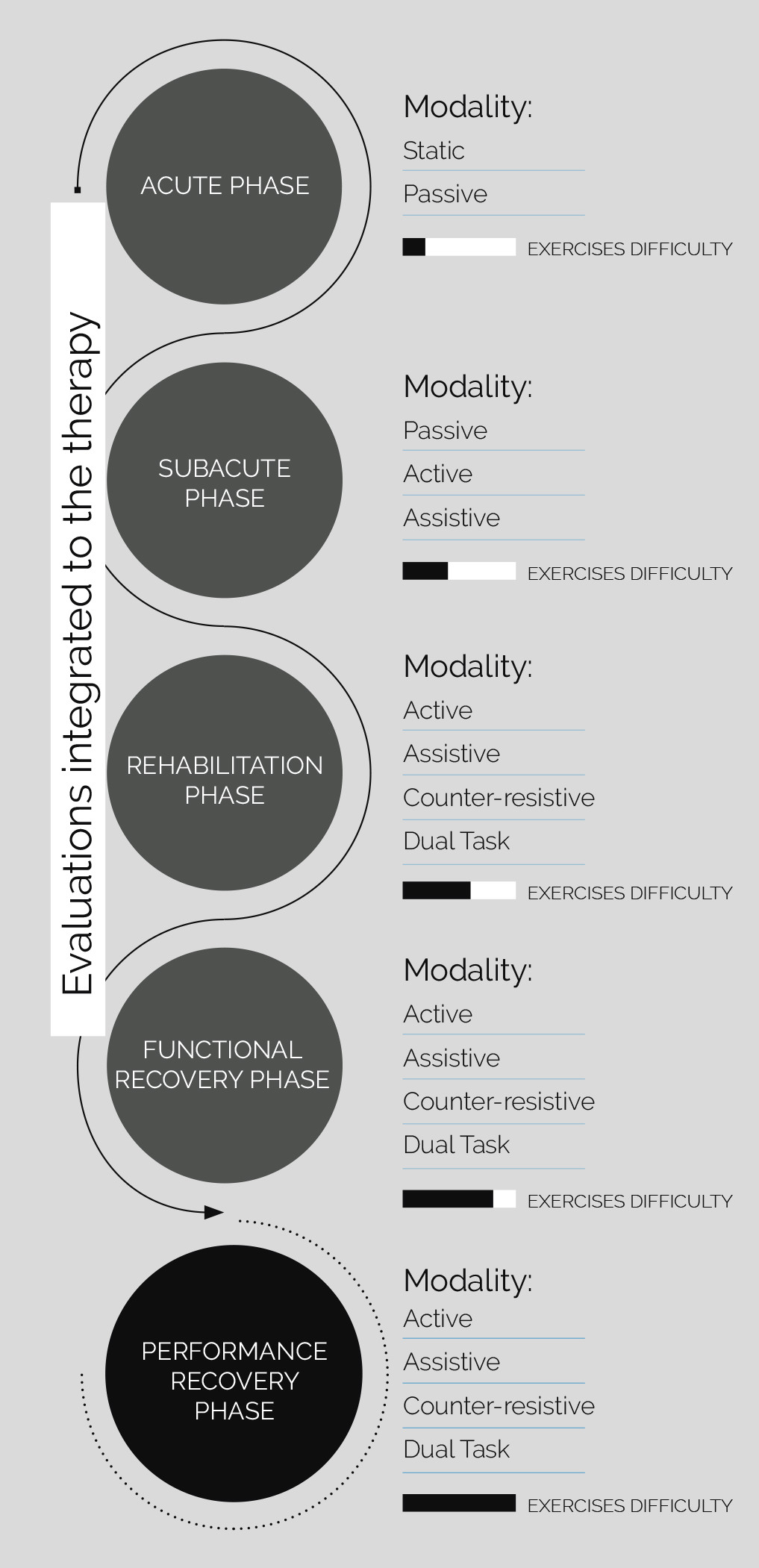 Automatic real time report
huno continuously records the rehabilitation pathway and generates detailed reports on the physical condition of the patient or athlete, allowing the monitoring of the entire physiotherapy or training path.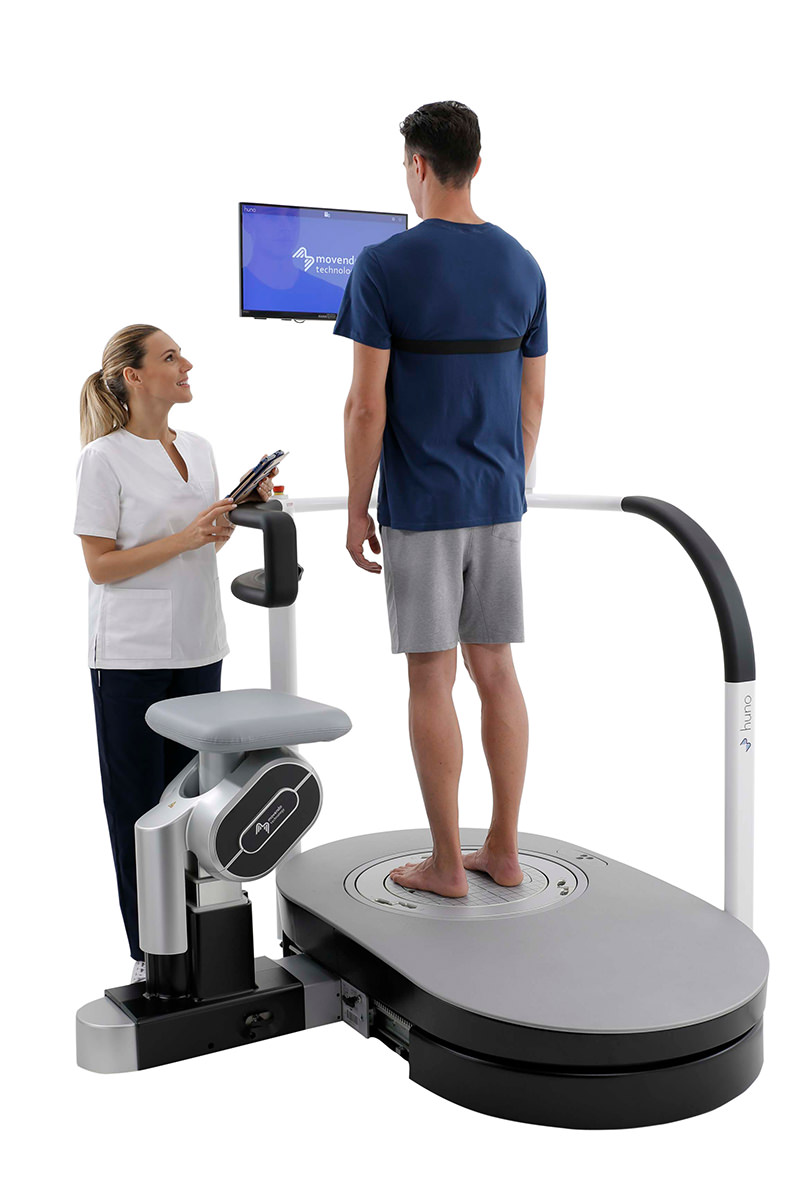 Artificial Intelligence and Big Data
By utilizing Artificial Intelligence, huno and its machine learning algorithms afford optimum personalization of the rehabilitation and training pathway. Artificial Intelligence applied to huno also allows the difficulty levels of each exercise to be adjusted in real time by monitoring performance.
Within the rehabilitation process, depending on the exercise being carried out, the patient uses different parts of the body (ankle, knee, trunk) to control the avatars generated on the screen in different game modes and versions. huno uses gaming-based exercises to stimulate the patient to improve on previously achieved objectives and scores, consequently accelerating recovery and transforming therapeutic exercises into enjoyable activities.
Fast Track And "Touch and go" Mode
The software of huno robotic system allows physiotherapists to implement treatment programs for the patient to carry out independently, with minimal supervision. The Fast Track mode allows immediate access to the preset programs and exercises, for intuitive and independent use in the gym.
In geriatrics, huno allows to work on postural control, proprioception and balance. It is also used for fall prevention and risk assessment in the elderly.
huno is designed with a modular approach that allows the technology to be adapted to different settings. Users can upgrade from huno to huno S by adding the robotic seat to complement the technology.
huno s expands the scope of use (assessment and treatment) to cover the whole of the orthopedic, sports and neurological settings by using the platform and the robotic seat either together or separately, and also ensures the possibility of performing core strengthening and core stability exercises.
huno s also promotes isometric and isotonic exercises for the spine and core strengthening, allowing the therapist to work in the very early stages of rehabilitation for orthopedic and neurological treatment of the trunk.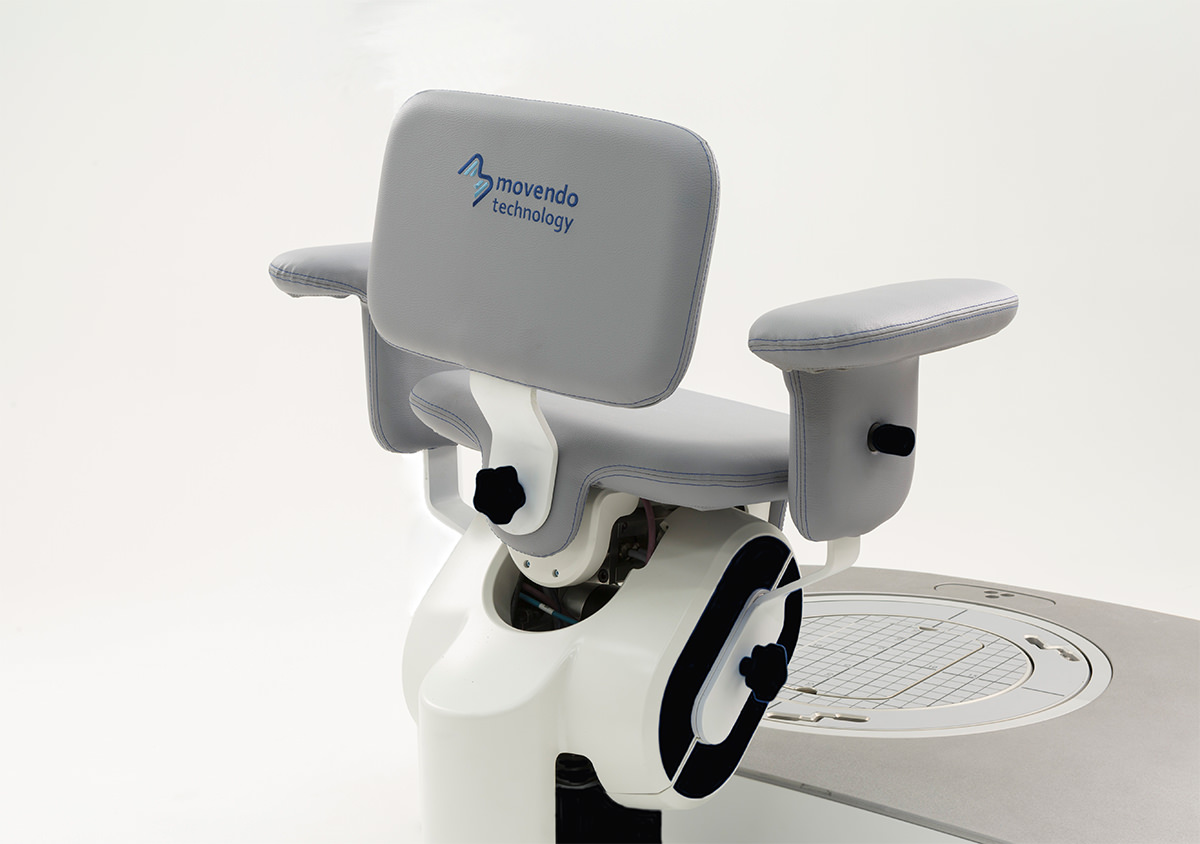 Data integration within the management system
The integration of huno-generated data into your facility's "emr" (electronic medical record) system will be simple and automatic thanks to Movendo's new HL7 interface, which is already active in clinical networks in America.
Predictive, rehabilitative, functional
In the biomedical field, Movendo Technology has a sound reputation for applying state-of-the-art robotic technology. Since its establishment, it has exploited this know-how to develop customized rehabilitation solutions in order to offer therapists and patients targeted rehabilitation programs for the functional recovery of neuromotor skills.
Discover where you can find our solutions and products in the specialist partner facility closest to you.