The Movendo Technology assessment indexes
Digital solutions and services aimed at improving and innovating the approach to prevention, rehabilitation, and well-being
In the biomedical field, Movendo Technology has a solid reputation for applying and implementing state-of-the-art robotic technology.
Since its establishment, Movendo's approach has enabled the development of solutions that offer therapists and patients personalized rehabilitation methods targeting functional and motor skills recovery. With the introduction of the indexes, Movendo takes the concept of digital solutions to a new level, creating an innovative business perspective and support for the rehabilitation process to benefit our partners and customers worldwide.
The indexes make it possible to provide concrete answers to important issues, such as the risk of falls, joint function after surgical intervention and sports performance. New indexes are currently being developed through the clinical and scientific partnerships that Movendo has established with a network of leading international entities.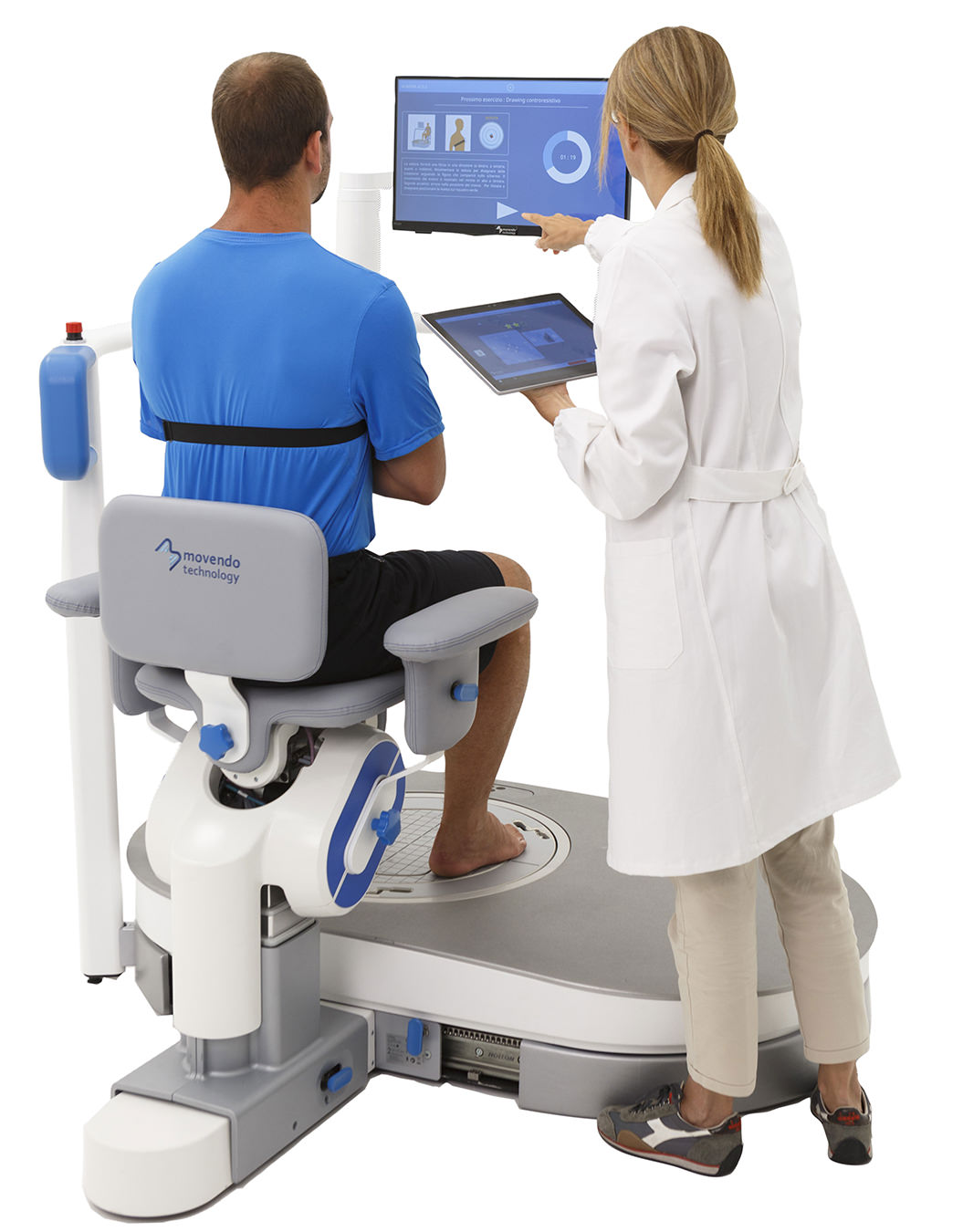 The new age of rehabilitation
Movendo Technology develops rehabilitation systems tailored to meet the needs of individuals, physiotherapists, and clinicians.